Well, I arrived in Melbourne, Victoria on Wednesday to visit my brother, sister-in-law and gorgeous nephews!

Just as the State announced a Covid Lockdown that lasted 5 weeks.

You can't go anywhere, no school, no sport, no gyms, no gatherings or traveling any further than a 5 km radius. So what do you do?

For kids and their parents, lockdowns are brutal. So on Sunday, to have some fun I decided we'd all make Sausage Rolls.... My Sausage Rolls that is.
Yep, you can transform the humble sausage roll into something much more nutritious and healthy.
And we did 'LIVE' in our Facebook Community group. See the quick version.

With my two little apprentices Ollie, 11 yrs and Zac, 7 yrs on deck, we show each step and have lots of fun together in the kitchen.

You might want to make these with your family.

Preferably without being in lock down!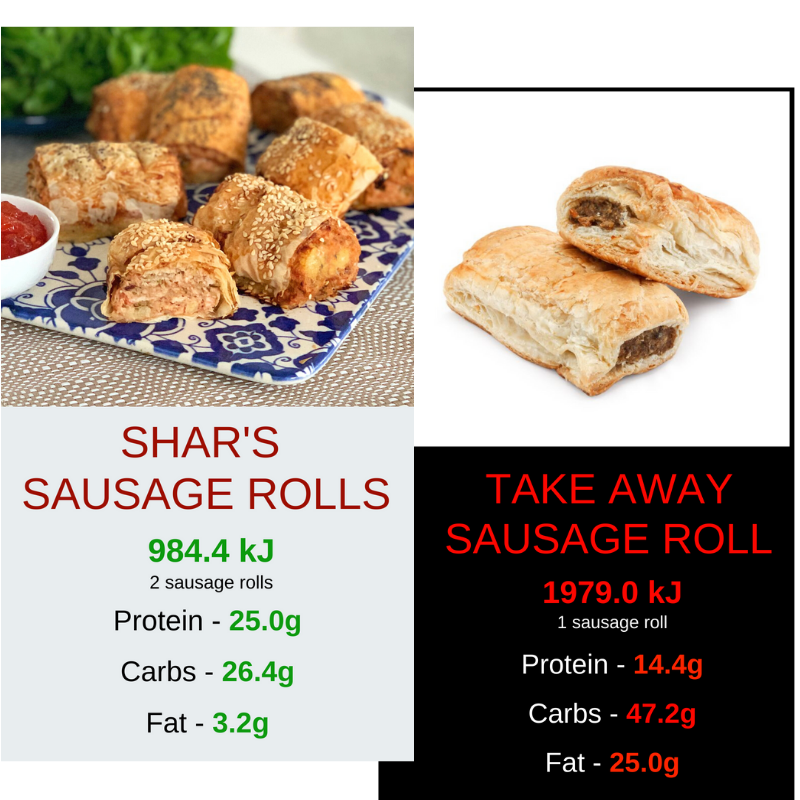 Prep Time: 12 minutes Cooking Time: 35-40 minutes

Serves: 20 rolls - two per serving

Get my Sausage Roll transformation recipe in the tcb