Meet Kenneth Dehnert.

"Dad was frustrated by the cancer and medication, this was my snap point!, I vowed to set things right, we moved Dad to the hospital where I will never forget feeding dad by spoon and the dazed, painful look in his eyes stared up at me like a sick lost child, this and sitting with him until the funeral director collected his body, Christmas eve, ignited my intensity and passion to transform my life for the better, for my own sake and for dad."

Ken said, as a result of completing the tcb Transformation Challenge, I have achieved:

A physical outcome more than I ever hoped for, my body physically, its like a dream
Performance outcome: unbelievable increase in cardio endurance, strength and energy.
Lifestyle outcome: The cigarettes have gone, alcohol is now a rare treat, not a staple in my diet.
I feel the strongest physically and mentally I have ever been. Shar's recipes are bloody amazing! I live by Paul and Shar's principles. I feel so prepared to take on the world and enjoy the rest of my life. Said Ken.
My favourite TCB recipes are
The Mighty Meaty Muffins for breakfast
Garlic Chicken Rissoles for lunch and dinner
Creamy Coconut Chicken Soup for cold afternoons and mornings - I'm back in the UK now.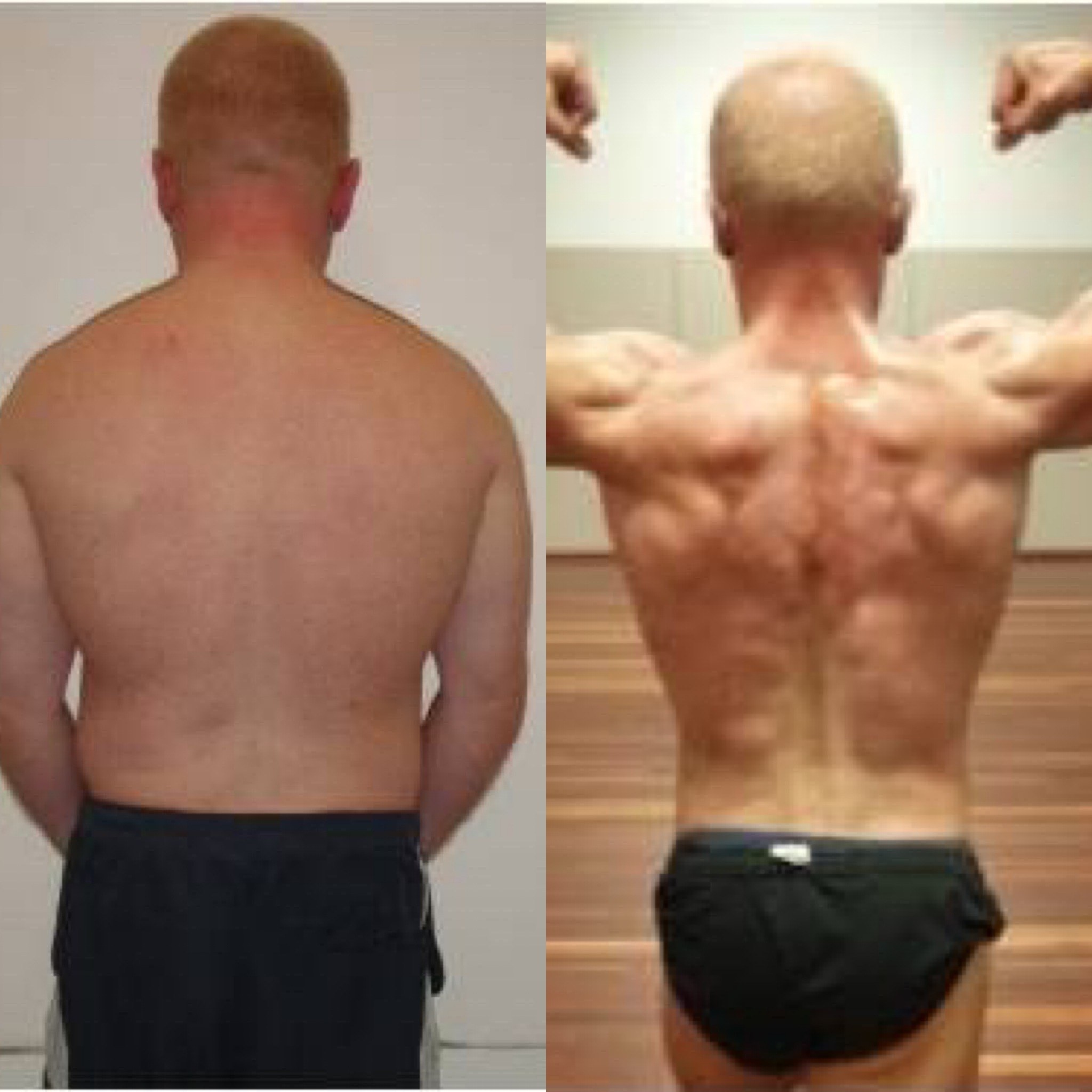 I still cannot believe what I have achieved. Years ago I dreamed of being lean, fit and the best I could be. My biggest regret was that I didn't do all this whilst Dad was still alive, but life goes on and I know Dad would want me to get on with it. I feel so alive, prepared and so strong to take on the world and be the best for myself and family, said Ken