I'm still a woman and therefore have all the concerns and hang-ups about my body that many women do!

I met so many terrific people during our seminars & courses, your inspirational stories have inspired me to pass on some of my experiences so that other women – no matter what their age, can benefit.
How did I get into this?
I had a strong athletic background in high school– I was very good at sprinting, hockey and I even played Aussie Rules! I started training with weights as a form of rehabilitation after a terrible knee injury which resulted in an entire knee-reconstruction.

I saw how my body responded to resistance training and I liked it. So-much-so that I in my early 20's I sought the guidance of a trainer and the rest as they say, is history!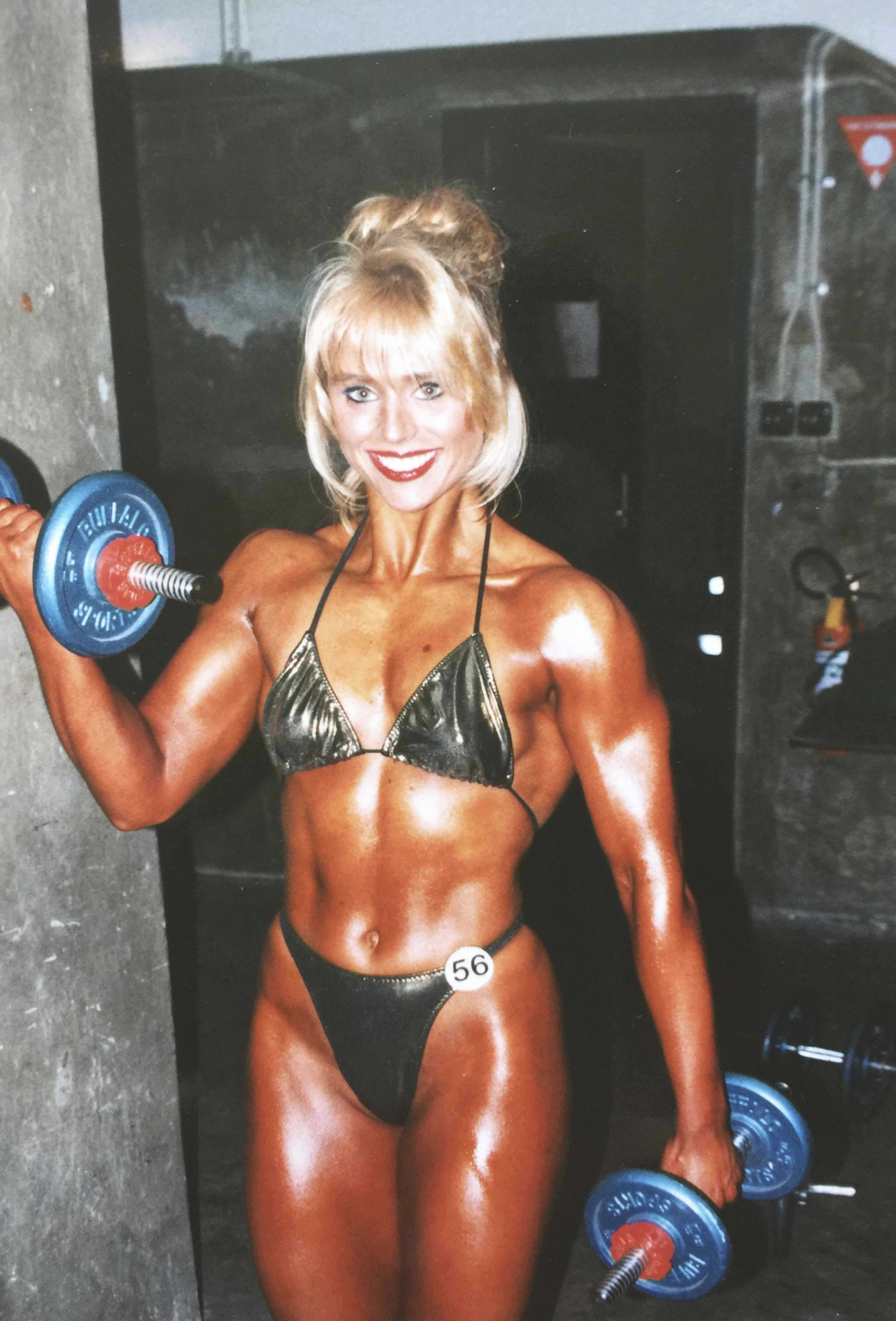 Let me tell you, when I picked up my first dumbbell in my first "proper" workout with my trainer, never did I imagine winning any title, let-alone, a world title – twice! I just wanted to improve my body.

When I started training back in the early 90's, the whole concept of body transformation was relatively unheard of in the mainstream public – the gyms and fitness centres had not embraced the concept the way that fitness clubs do today. Looking back now, I'd have to say that the only type of "transformation challenge" available was a physique competition - where men and women get up on stage in their swim suits, oiled up and get judged during formal posing and a informal posing routine.

I gravitated towards competing in physique competitions as a way of creating an 'end-point' and accountability – as a woman what better motivation is there to stick to your diet and exercise plan, knowing that in a matter of weeks you'll be standing up on a stage in nothing but a skimpy bikini!

However, back then I didn't have a clue about diet and exercise, I was guided solely by my trainer at the time – some of them were professional bodybuilders that were very successful themselves. I merely followed what these athletes did prior to competition to look the way they looked.

Unfortunately, physique competitions in a lot of ways are complete contradictions. By that I mean, although physique athletes look great on stage – the super lean body, firm butt, ripped legs and chiseled abs, they are anything but a picture of health.

Most physique athletes will not tell you by the time they step on stage for their 2 mins of attention they are exhausted (from the hours-a-day, 7 day-a-week training), depleted (from the ridiculous diets many follow) and broke – both financially and emotionally!

Competitions are expensive, the hours and hours a day of training (sometimes three times a day back then) and extreme dieting leaves very little time or energy for a career or relationships.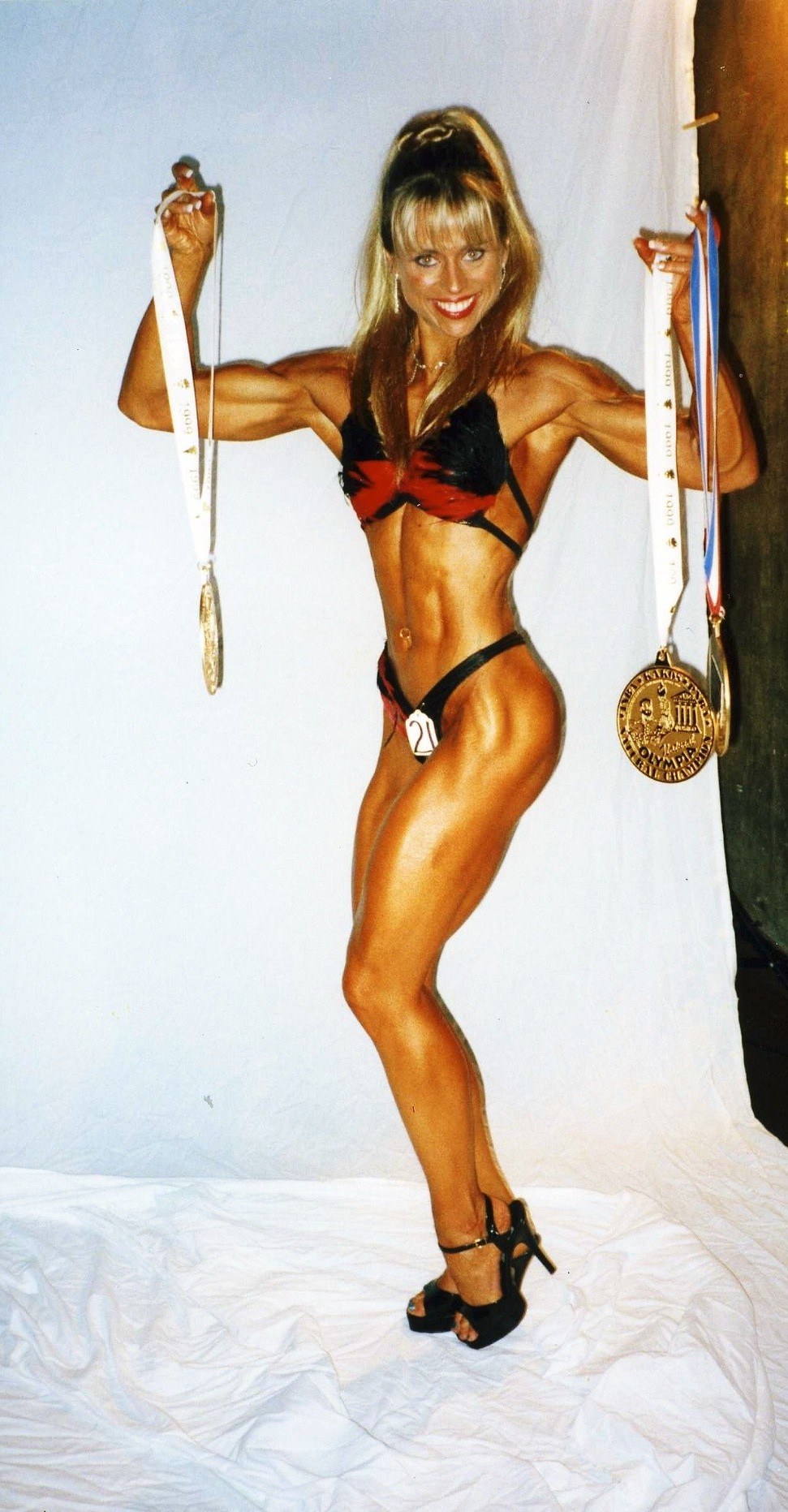 I was fortunate enough to have a stable occupation as a primary school teacher and supportive staff, but I can tell you, during the 6 months of "contest time" each year, my performance in the class room really did diminish. From my early 20's up to my 30th birthday every year was training, dieting and competing while fitting-in the demands of full-time school teaching. It was a great experience and I'll never regret it, but looking back now, I can see I was in a time-warp and didn't get much else done.

Another thing I was experiencing were the repercussions of competing - the extreme training and dieting. My weight and metabolism fluctuated wildly each year. As a result, I had to work harder (exercise longer) and eat less each year to "get into contest shape". By the time I had won my 2nd world title at the age of 30, I knew my health was suffering.

Many physique athletes will not like to admit by the time they step on stage they are exhausted, depleted and broke, both financially and emotionally!

Apart from getting ill frequently, the quality of my skin, nails and hair was in poor condition. Even though I didn't realize it back then, I was always exhausted. After my last competition, due to the severe water restrictions my coach had me on, my kidneys were aching! It was time to give the game up.

I'd had a good run, in fact, I retired an undefeated, two-time world champion. And I'm proud to say I never used drugs and I always competed in drug-tested federations.

The problem was, I got into competitions only because I wanted to improve my body. But the entire approach is completely unsustainable. The diets I followed were anything but healthy, the amount of training I did consumed my entire life, it took hours every day – by the time each contest rolled around I was mentally and physically exhausted. Ironically and alarmingly, virtually every female competitor I knew in the sport ended up with chronic weight problems.

I got into competitions only because I wanted to improve my body. But the entire approach is completely unsustainable.

Women pay a huge price for physique competition – the yoyo diets and excessive exercise create a rebound effect which results in rapid body weight gains and a metabolism that makes fat loss a nightmare. Quite often, you would not even recognize many female champs when they are "out of competition".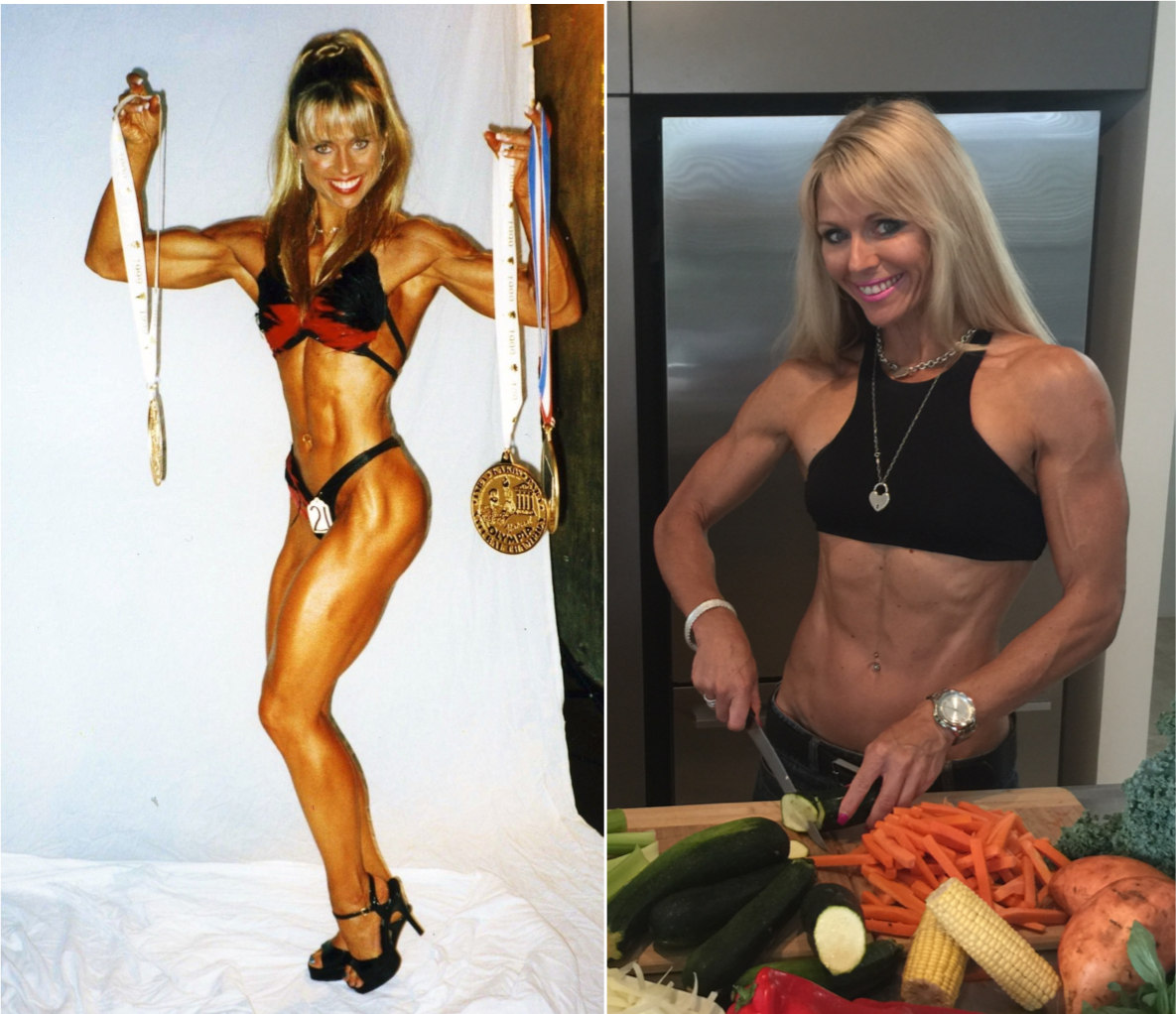 So I was in a terrible dilemma. I desperately wanted the super lean, fit looking body I had in my competition days but I couldn't possibly do what I'd been doing previously to get it.

I met Paul at a fitness expo after I'd won my first world title and was preparing for my title defence.

A relationship blossomed and he's been the love of my life ever since (awhh!!) However, back then, Paul stayed out of my competition preparation for that 2nd world title - he knew that I had to listen to my current coach and stay focused - the worst thing anyone can do is employ a coach and then listen to someone or anything else!

To Paul's credit, he stood back, watched and supported me as I practically made every single diet and exercise mistake in the book. Yes, I won my 2nd world title but the toll it took on my health and my body was quite horrible and shocking.

After all the smoke had cleared from that second title win and I was no longer employing my coach I turned to Paul and practically said "you've got to help me!" I wanted to look good but not stave or exercise myself to death to do it!

The transformation cookbook became my therapy...
I had just turned 31 years old and won my second World Figure Shaping Title. However, extreme dieting and excessive amounts of exercise consumed my life.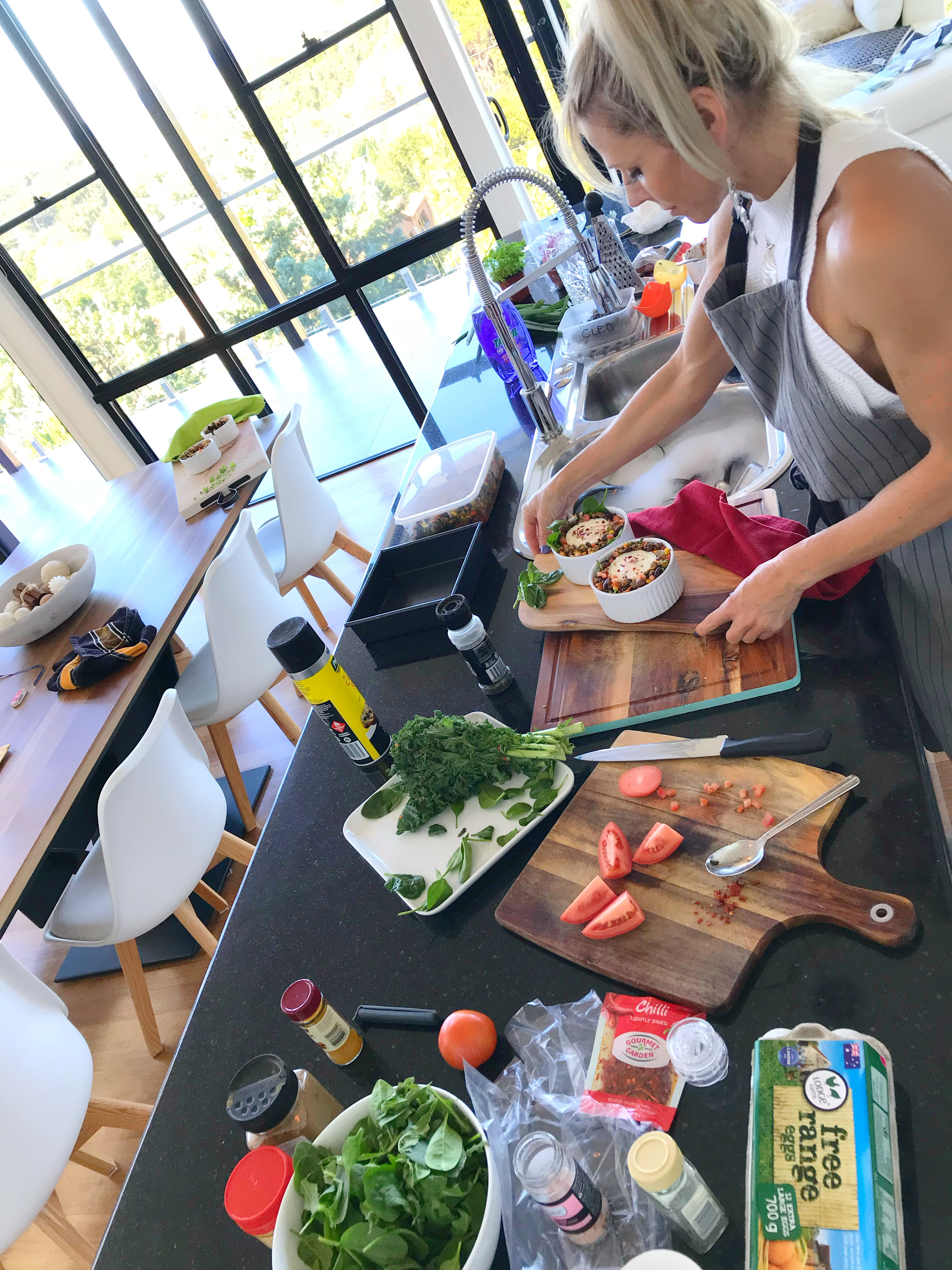 My body weight and metabolism fluctuated wildly each year. I had to work harder (exercise longer) and eat less each year to "get into contest shape". I was exhausted and knew it was completely unsustainable. Seven years of competition had masked a full blown eating disorder and now my health was suffering.
I was in a terrible dilemma, I desperately wanted to look as I had in my competition days. However, my body would not tolerate the abuse any longer. I had no choice but to abandon the starvation diets and 5 hours of exercise a day.
I had to learn how to expand my food choices and nourish my body. Every recipe in the transformation cookbook (tcb) over the years became my process...

It took a few years to sink in, but what Paul was teaching me was, in essence, his entire PhD in Transformation – the science of working with your metabolism to create and keep the body I wanted.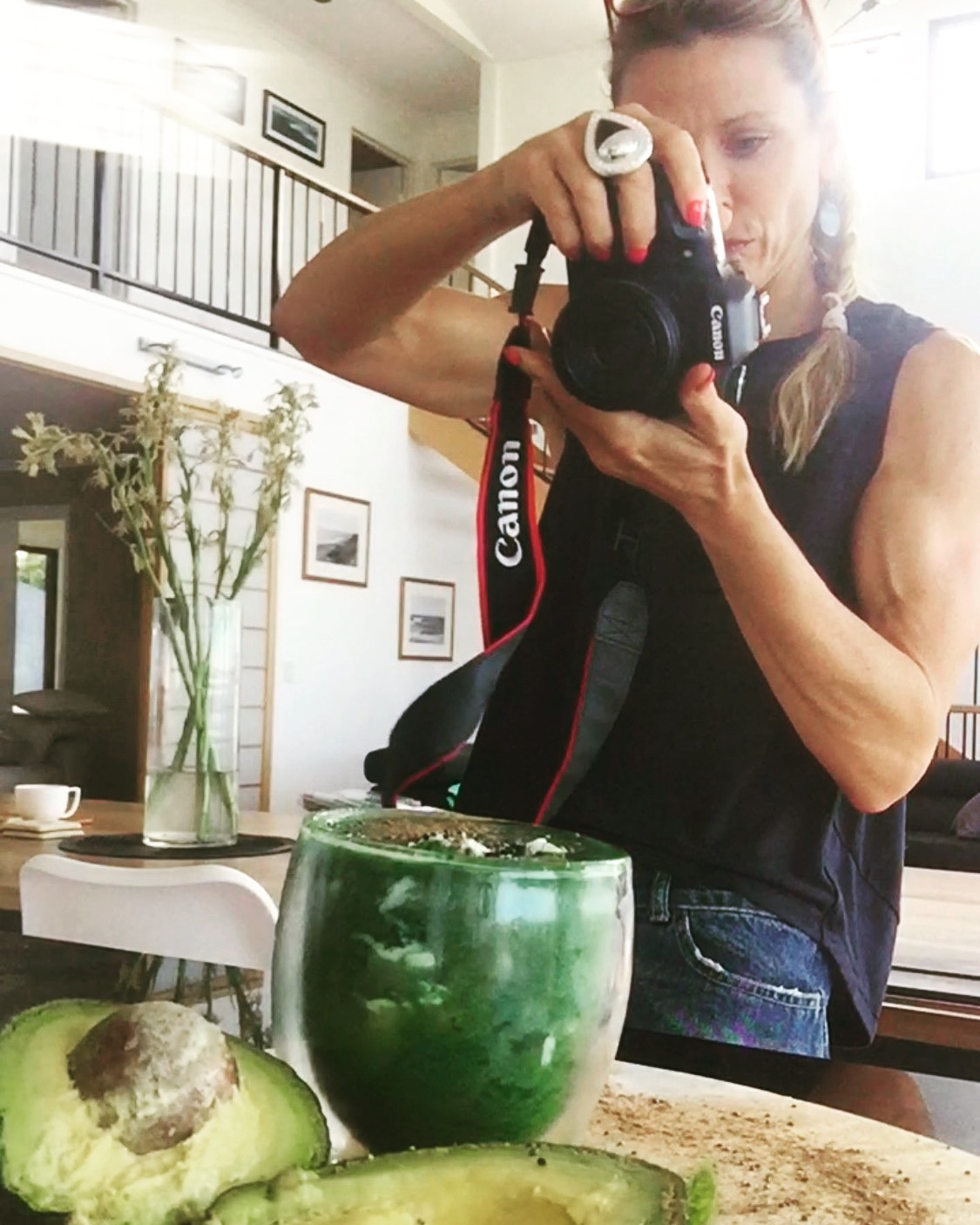 Every recipe I was applying his information. It took a while for Paul's wisdom to sink in was because, like most girls, I was programmed for instant results – a few weeks on a crazy diet and presto, a result. A lot of women get frustrated, as I did, by failing to understand that you cannot undo 10-15 years of metabolic abuse in a matter of weeks.
Remember ladies every stupid diet you follow to get a quick fix makes it harder to achieve the end result. I followed my share of crazy diets for more than 10 years. I think it took me a few years to repair all the metabolic damage I'd induced and started to see the improvements I wanted.
The tcb is how I taught myself to love food again.
How to eat to get the health and body I always wanted and most importantly how to keep it.
If you've ever been confused and frustrated about what to eat to be healthy and have the body you want, the tcb is for you.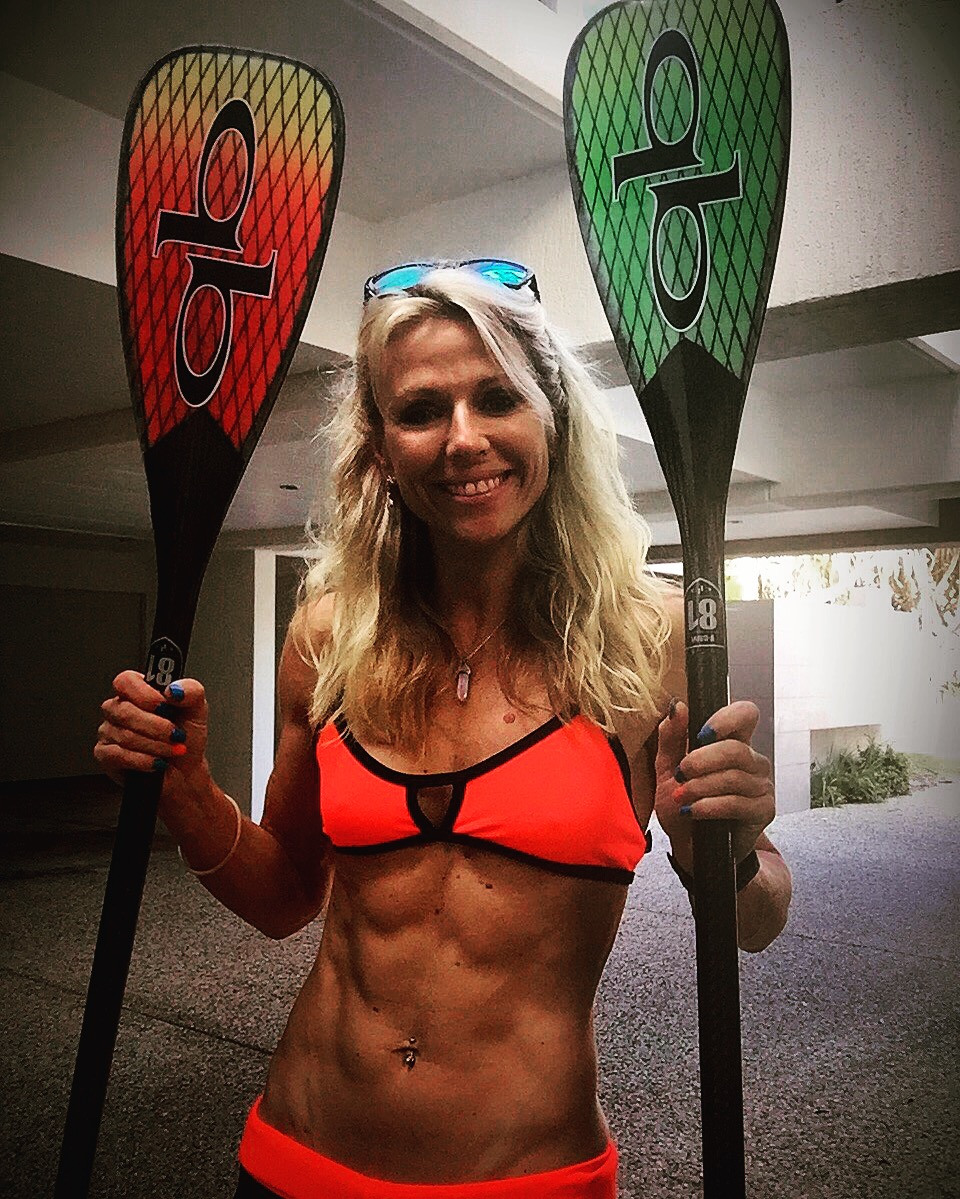 The tcb is my journey. Each recipe is just a small lesson on how to make delicious, nutritious choices with lots of variety, tastes and textures. It's also how I share and celebrate with friends and family.
I hope you enjoy The Transformation Cookbook with your friends and family!
Love your body!
Shar